She's Gotta Have It (1986) is based on the life and sexual liberation of Spike Lee's character, Nola Darling. Ms. Darling is a young artist living in Brooklyn who is involved with three men. The film depicts how she balances and ultimately comes to terms with it all. Feel free to check out my review of the series that was released via Netflix back in 2017. The film is available on Netflix.
On This Day in Black History Month (2019) is a series that consists of short clips discussing various pivotal moments in Black History. You can stream this on Hulu.
Mudbound (2017) is set in 1945 shortly after World War II in rural Mississippi, a time and place where Jim Crow laws were alive and well. The film focuses on the of lives of two families who coexist on the McAllan family's farmland. Jamie and Ronsel come back home from the war to face the harsh, brutal life they left behind for a short time.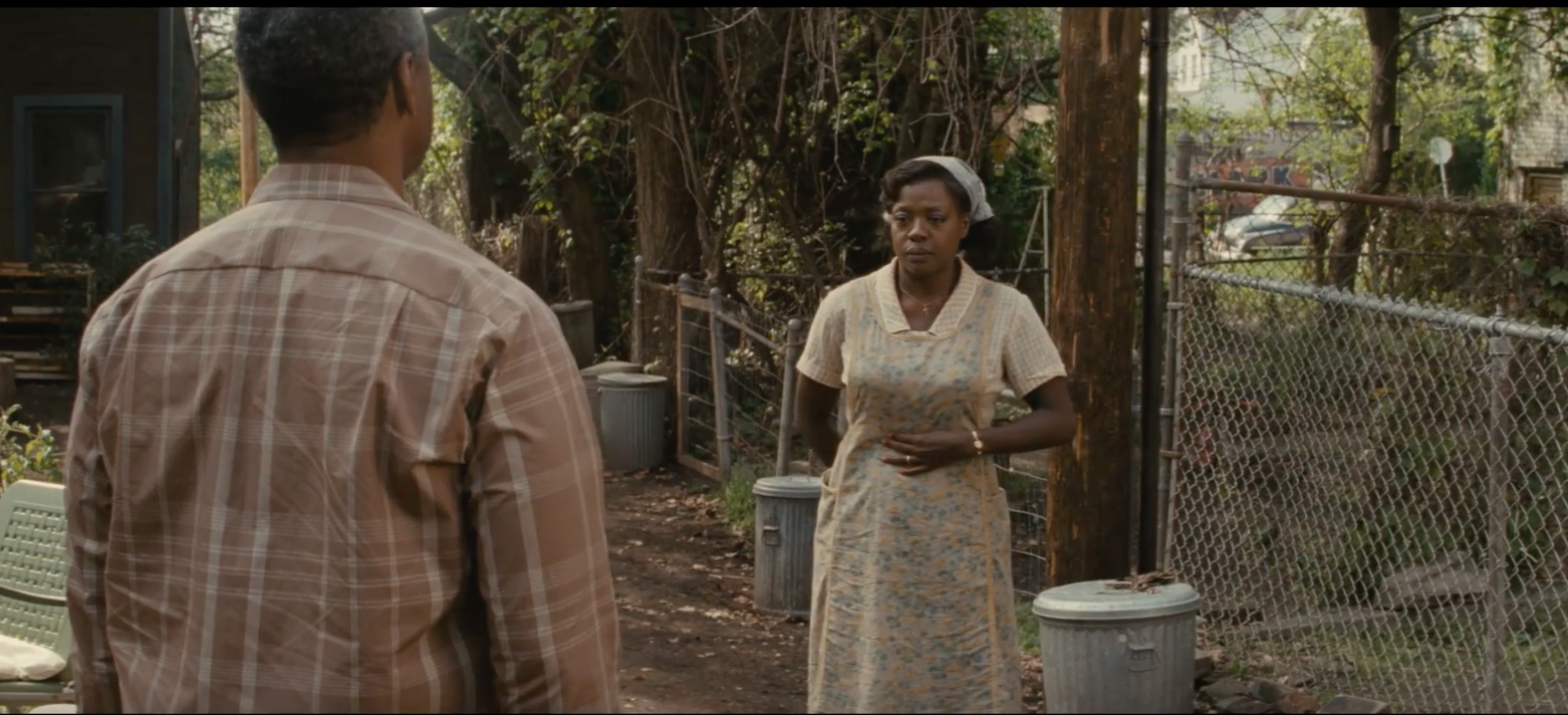 Fences (2016) was originally written as a play by playwright, August Wilson in 1985. 30 years later, the play was transformed into a film that depicted the lives of a black family in Pittsburgh who are battling race, mental illness, infidelity and dysfunction between their relationships. This film is available to stream on Hulu
Detroit (2017) depicts the events that occurred in the Algiers Motel in Detroit, Michigan back in 1967 when there was a lot of civil unrest. Two friends decide to stay at a motel for the night instead of attempting to make their way home through the heavily patrolled city. Their night goes awry when they're hanging out with two white women at the motel and a gun goes off. The film depicts the hours the people in the motel spent being interrogated and beaten by the police for a confession. This film is available to stream on Hulu
Moonlight (2016) is a film told in three parts that depicts the main character, Chiron's life as a youth, an adolescent and as a young adult. Chiron spends most of his life growing up in Liberty City, Miami. Throughout his life, he faces many hardships such as, depression, struggling with his sexual identity all while trying to live with his mother as she battles her drug addiction.
Imitation of Life (1959) tells the story of how Lora Meredith is a single, white mother who by chance encounters Annie Johnson, a black widow. Annie eventually becomes the caretaker for Lora's daughter, Suzie while Lora pursues her dream of being on Broadway. Lora and Annie both face the difficulties of single motherhood. Lora struggles to maintain a relationship with Suzie as she strives for her Broadway career while Annie's fair skinned daughter struggles with her black identity. This film is available on Amazon Prime Video.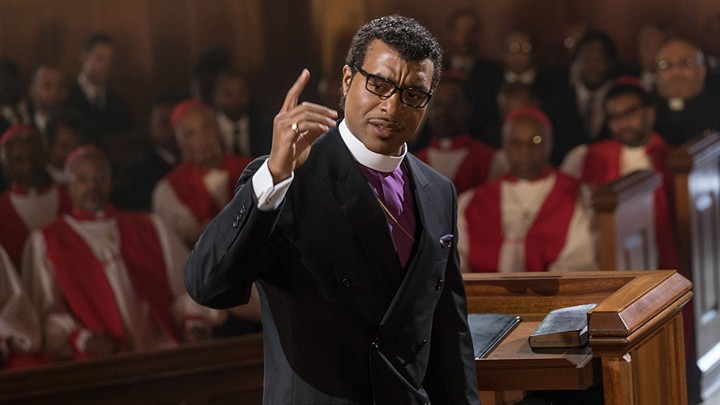 Come Sunday (2018) is a film based on Carlton Pearson's excommunication as he challenged people's idea of Christianity. At one point he was the pastor of the Higher Dimensions Evangelistic Center, which he later named Higher Dimensions Family Church. It was one of the largest churches in Tulsa, Oklahoma. You can check this out on Netflix.
Around the Way (2019) is a three part Hulu Original series that was created specifically for Black History. In the series, you can watch and learn about the present as well as the history of each episode's city with some of the most influential black people featured in it. It focuses on the importance of black culture, music, and much more.
The Gospel According to Andre (2017) is a documentary that explores the life and career of fashion journalist André Leon Talley. It starts from his childhood in the Jim Crow era South to his groundbreaking career in fashion at Women's Wear Daily, W and Vogue. You can check this out on Hulu.
Pariah (2011) is about Alike, a 17-year-old girl living in Brooklyn. Alike lives a double life because she has been hiding her sexuality from her overly religious mother and absentee father. She is an aspiring poet who is devoted to her academics, but is struggling to keep up with the façade she puts on for family as she is learning about herself and her sexuality identity.
Time: The Kalief Browder Story (2017) tells the story of how At just 16 years old, Kalief Browder spent three years in Rikers Island awaiting trial. Browder spent two of those three years in solitary confinement. He was arrested for allegedly stealing a backpack. The case was never prosecuted and the charges were ultimately dropped. In 2015, Kalief Browder committed suicide two years after his release from jail. The six-part series delves into Browder's life through first person accounts, archival footage and recreations of key points in his life. The series also includes a wide range of people who are connected to his story.
I Am Not Your Negro (2016) is an envisionment of the book James Baldwin never finished back in 1987. In 1979, James Baldwin wrote a letter to his literary agent describing his next project that ended up never being finished. Baldwin started a book called "Remember This House." The book was set to be revolutionary and historical. In it he would recall his personal accounts of the lives and ultimately the assassinations of three of his close friends who were Medgar Evers, Malcolm X and Martin Luther King Jr. You can watch this documentary on Youtube or Amazon Prime Video.
Daughters of the Dust (1991) is set in 1902. The film focuses on a family of former West African slaves living in the Gullah community of the coastal South Carolina. The film is narrated by the unborn daughter of Eli and Eula who tells the stories of her ancestors who strive to maintain their family's legacy and culture in the Gullah community while some want to move onto the mainland for a modern way of life.